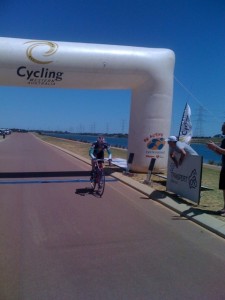 With Golden Spokes only 48 hours away my chances of achieving anything are looking slim. When I was only doing a couple rides a week I was riding well I felt good. Now that I have been trying to get back into it more all my pre-race rides are nothing to write home about.
I am getting dropped. When I take a turn I'm cooking. My max HR seems to have taken a 10 bpm plundge.
I have changed my diet I am eating the right foods and cut out all crap and this has not made a difference. I feel like the cycling gods are angry.
I am hoping its all a mental thing and when the race starts on Saturday I can dig deep and it will all come to me.