Yas has finished stripping my ride of the last 15 months back to her bare naked frame.
Tomorrow I will takes her to be sent overseas probably never to return. However hopefully a new hot model will come back in her place.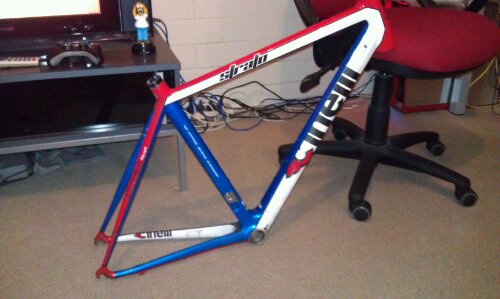 In the meantime the original and heavy oppy has come out from under the stairs and been restored to a ridable form. I don't know another with the parts this oppy is showing off. God she is heavy.