Last week we went to the royal show and this is Jenson and I on the bumper cars.
We have had a few storms through Perth this week. The worst was on Tuesday afternoon when lots of people were left without power and damaged property. Next is some small videos I took that afternoon.
This was taken during the downpour showing the rain flooding the courtyard in minutes
Jenson felt it was safer to hide in the Pantry
I took this shortly after the rain stopped. Whole thing only lasted five minutes
An hour later you would not have a clue about the amount of rain we had. Took until midnight to get the power back on.
Yesterday was the celebration day for South Perth rouleurs turning 10 years old.
The day started with a traditional river loop minus Mosman hill. There was a great turnout at Coode street.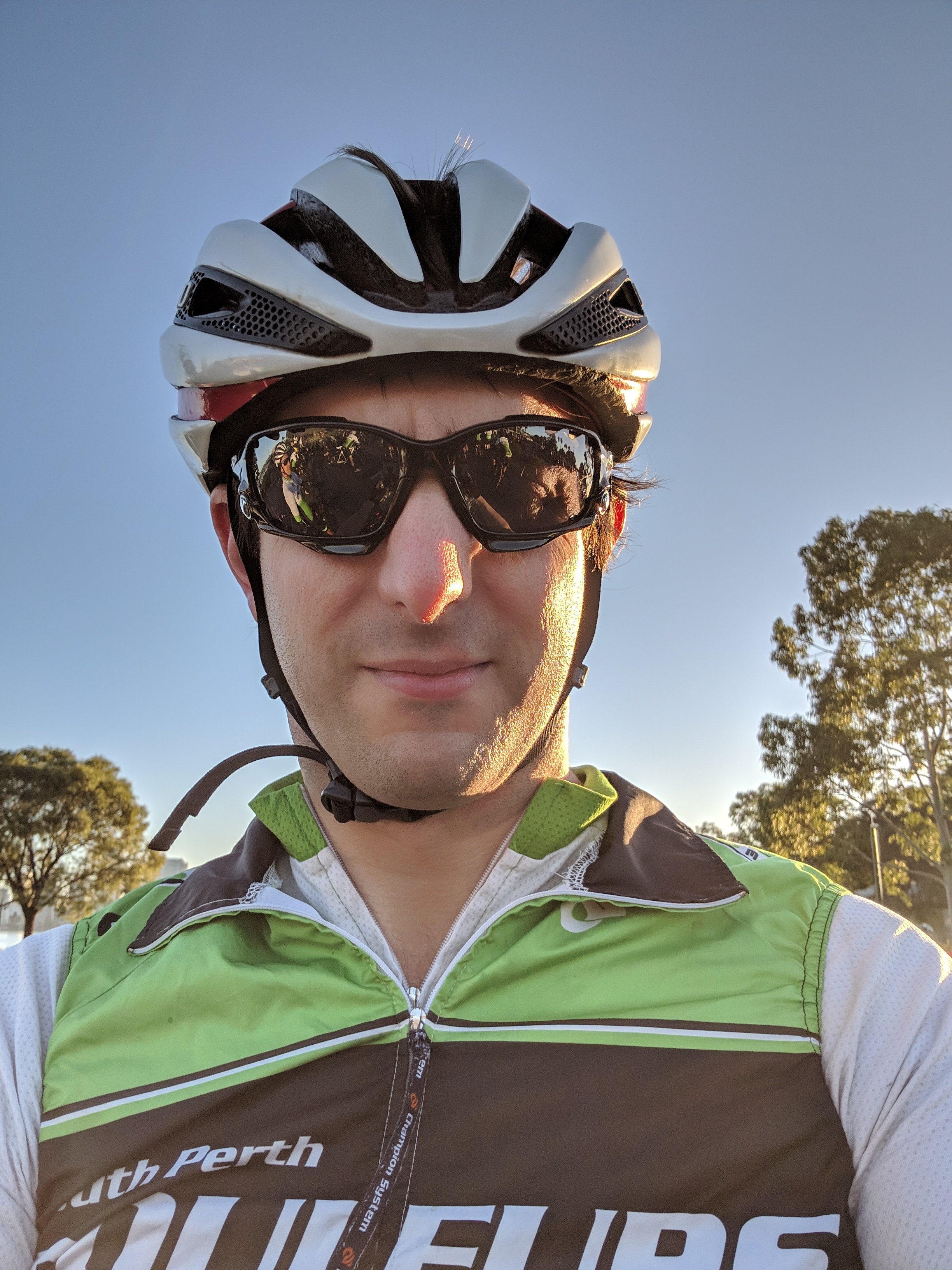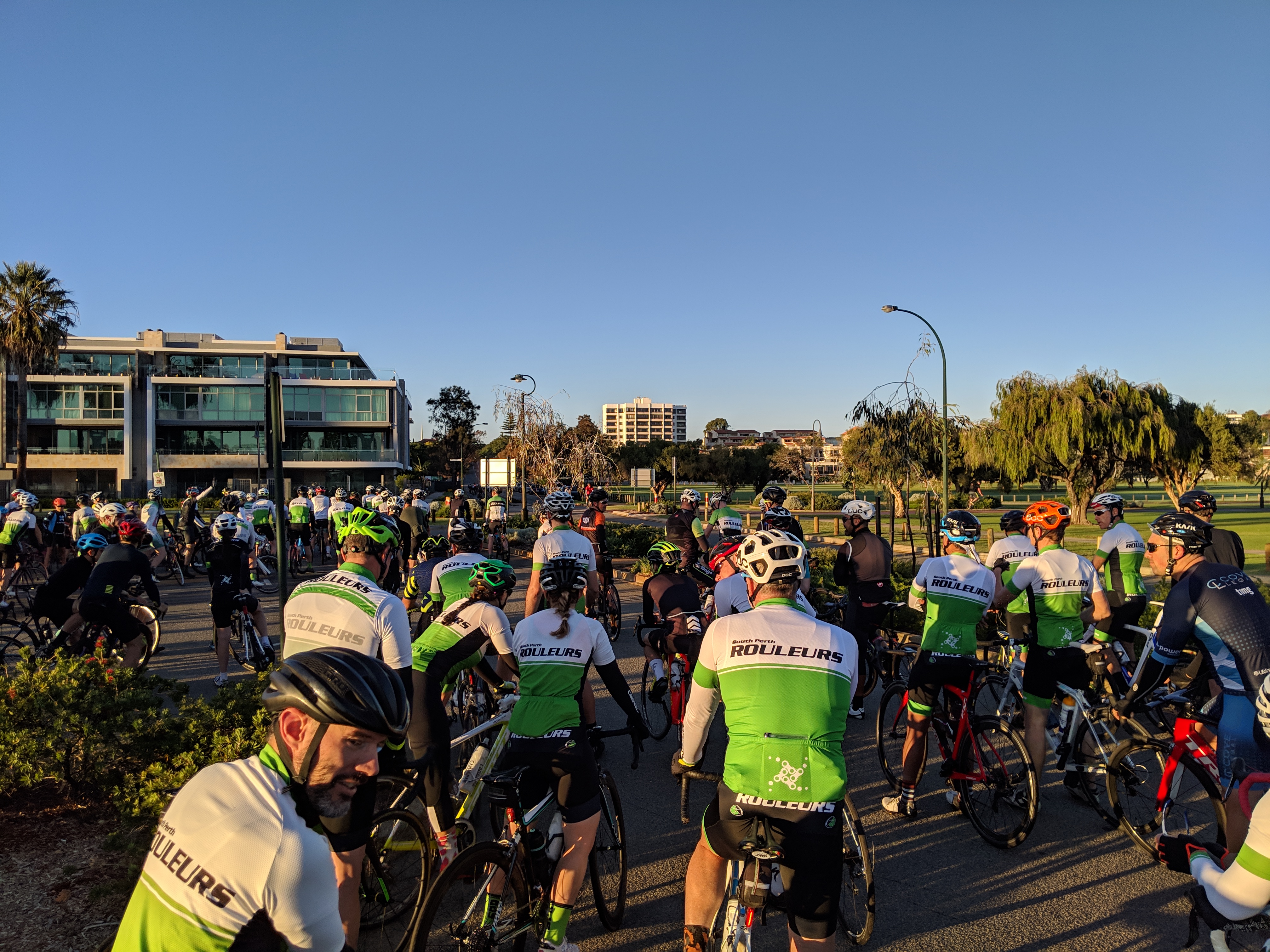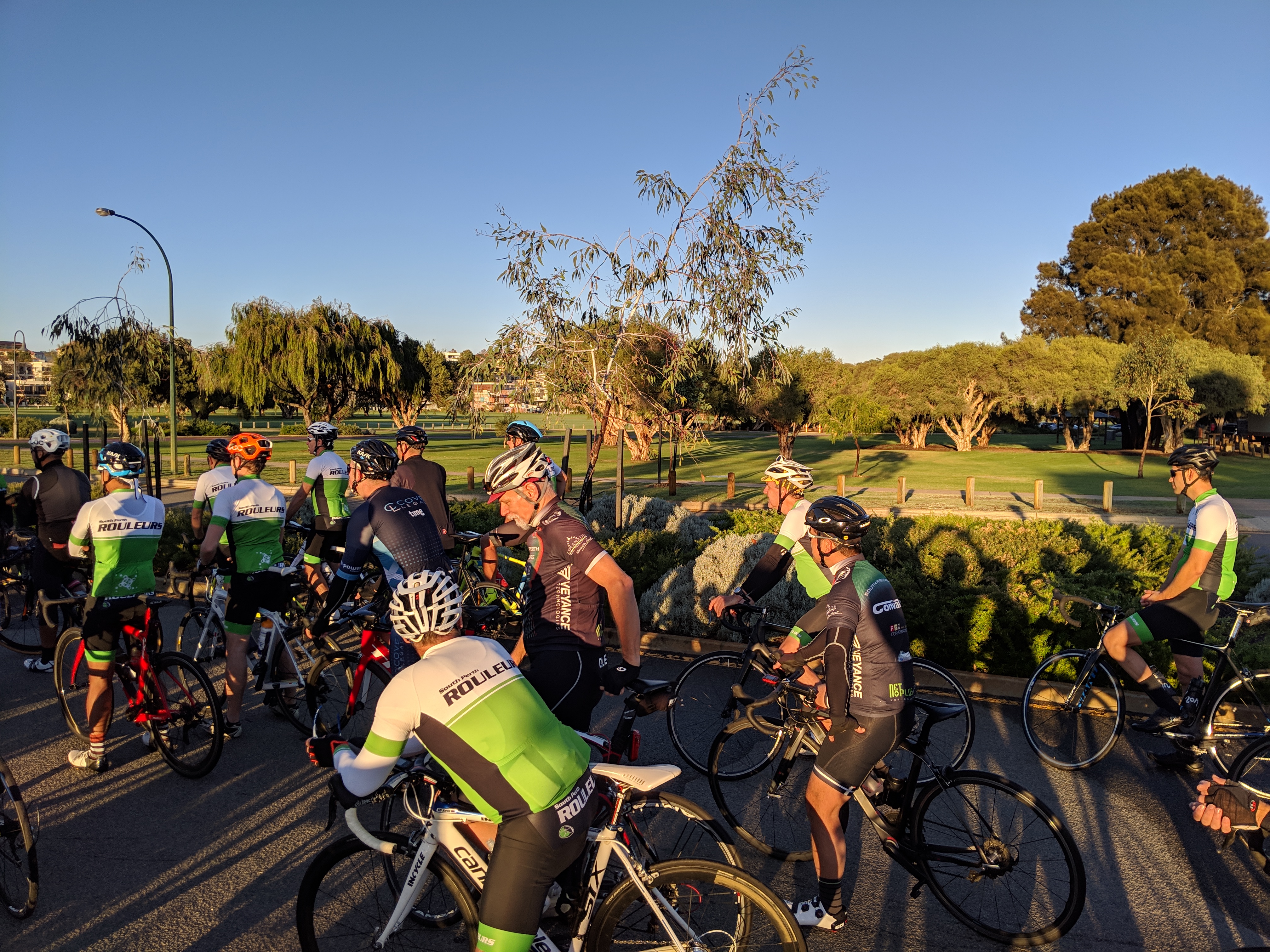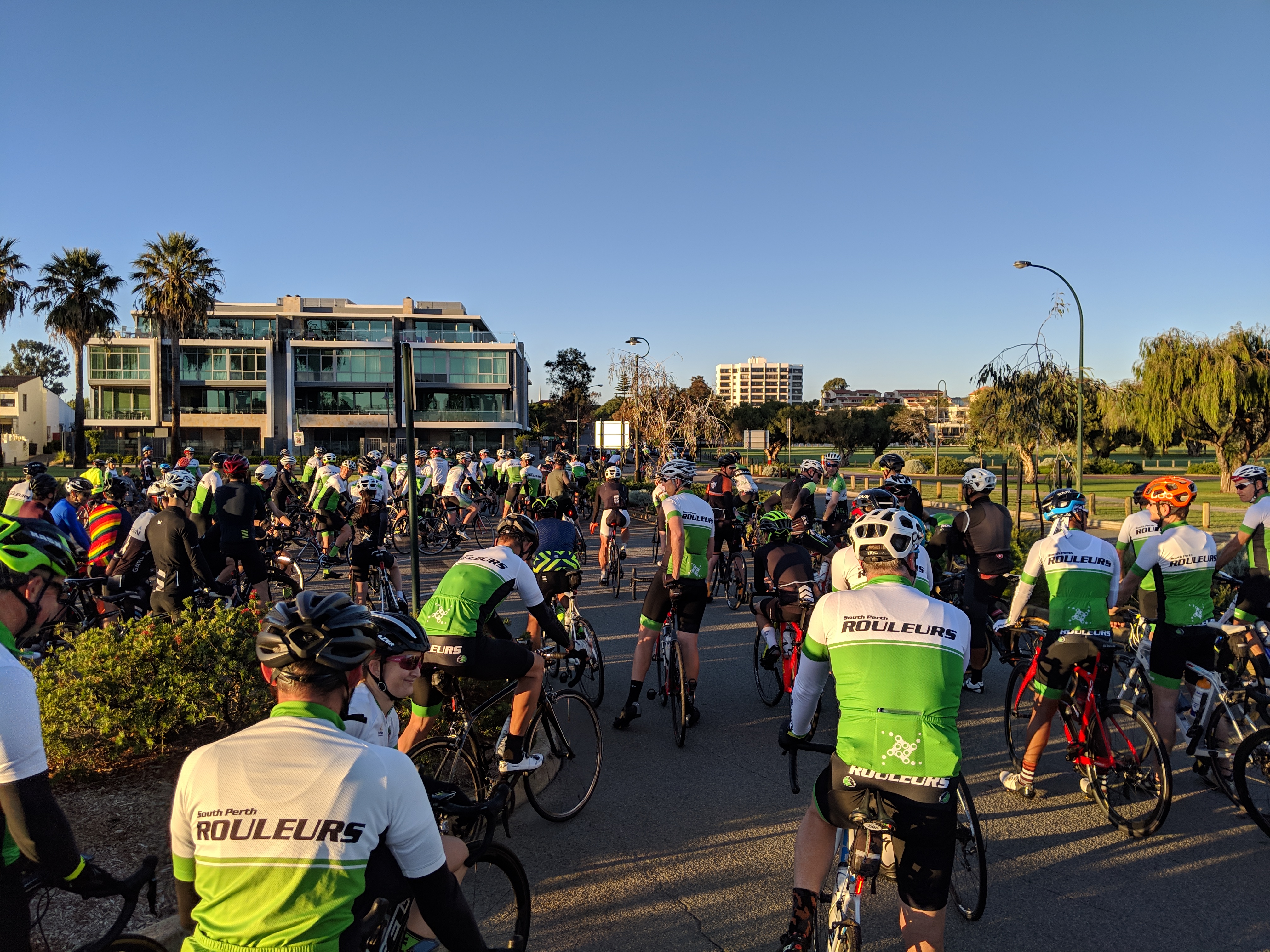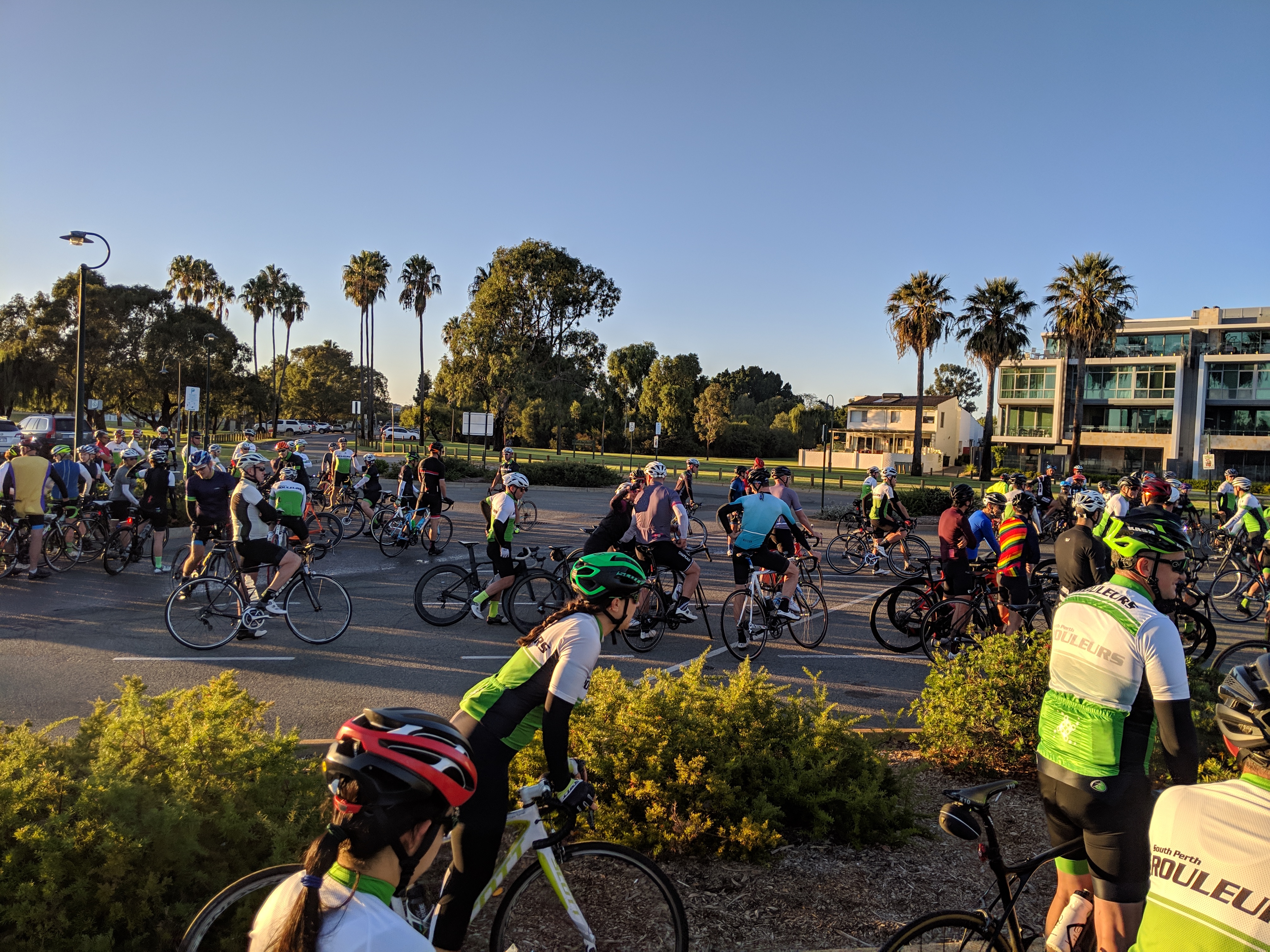 Rob Ramsden introduced a lot of us to his off bike talents. Would have never known without attending last night. He was entertaining.
After more that enough beer was consumed at the Windsor Rhian and I headed back across the river for dinner in Northbridge. Was a great baby free night.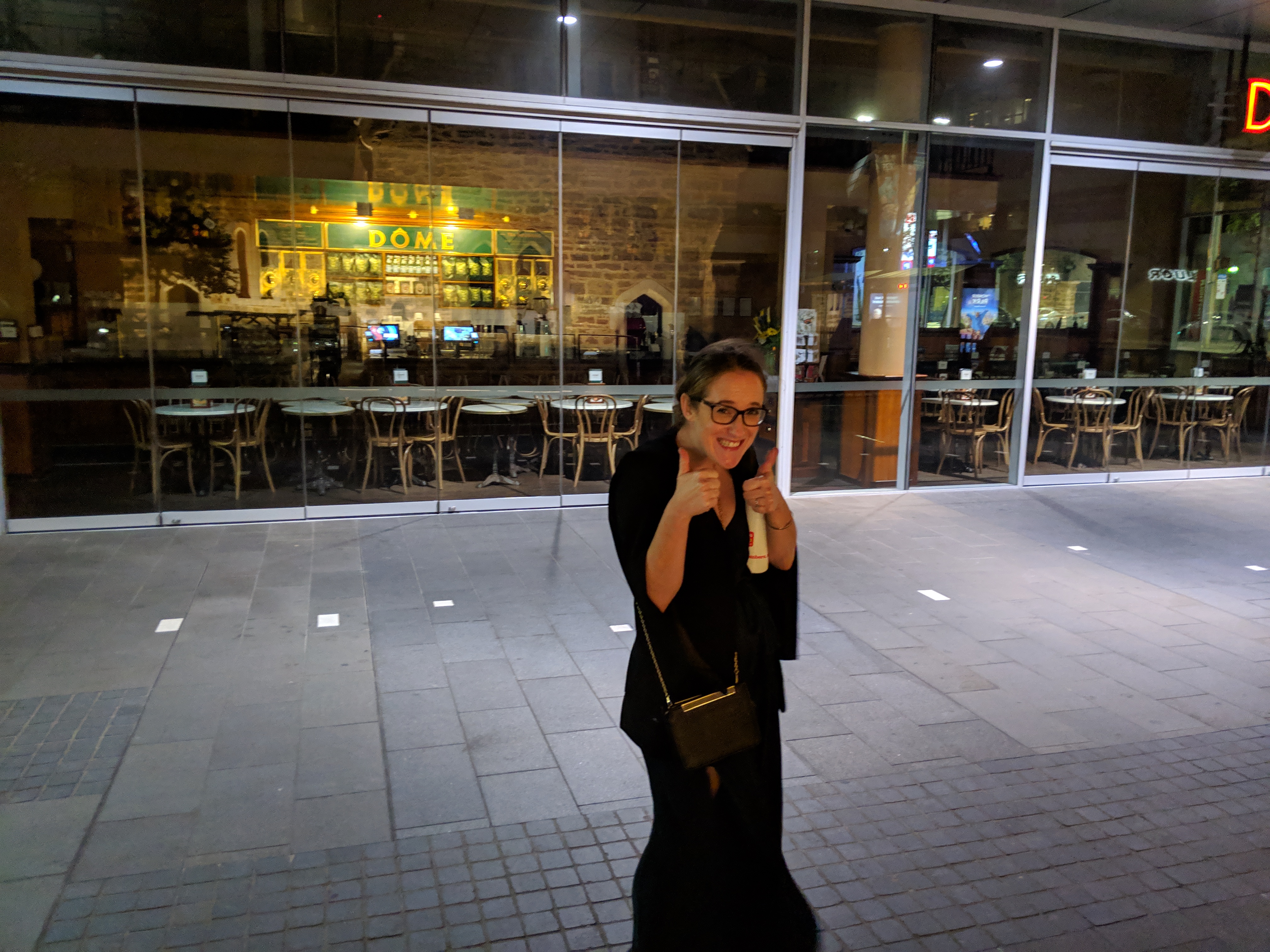 I think the thumbs up were about the left over spr ballons
Photos from Mark de Castro
https://www.facebook.com/groups/532727536776665/permalink/2192344400814962/